3 Keys for success
DEVeloping
DEV: 3 Keys For Success In Your Creative Career is about the principles that have proven effective in increasing the success and satisfaction of the creative individual, whether pursuing a full-time or part-time career in their creative persuits.
Increase Your Satisfaction
01.

Discipline

Discipline isn't a dirty word. Rather, it is the acceptance of embarking on a journey that acknowledges our personal responsibility to ourselves and to our objectives.
02.

Enthusiasm

Our ability to maintain a healthy enthusiasm for our work directly impacts our ability to maintain creative liberty and a life-long appreciation for discovery; shared with those who journey with us.
03.

Vulnerability

Allowing ourselves the ability to be vulnerable is a primary component for growth beyond our existing comfort zones, the development of interpersonal relationships, and risk management.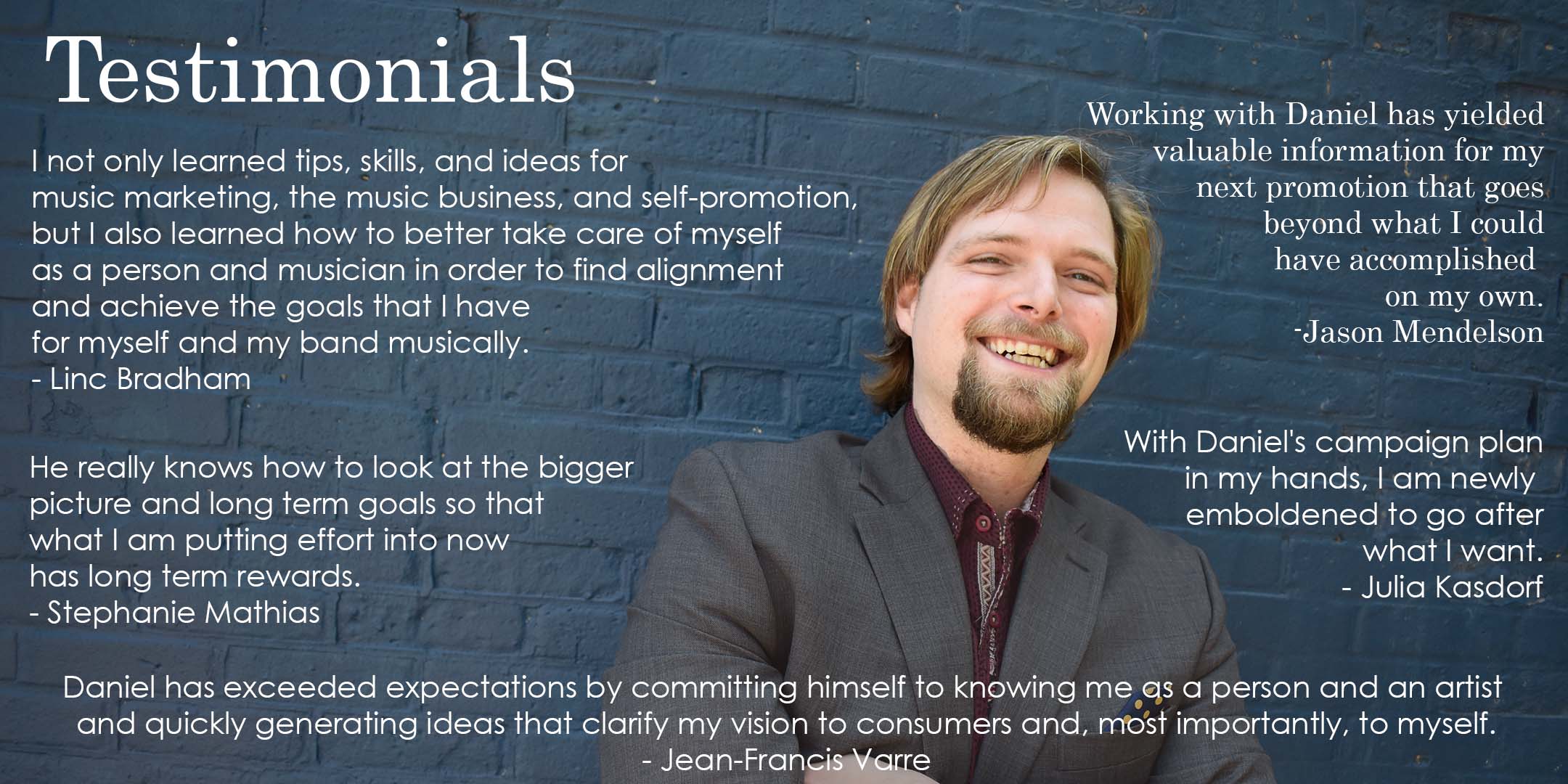 your creativity can be your career!
Services
What can DEV do for you?
Much of the world considers art to be from the heart, and business to form in the brain. These seemingly disparate worlds create friction for the creative individual hoping to generate income from their artistic endeavors. In the forthcoming book by Daniel Warren Hill, DEV: 3 Keys For Success In Your Creative Career guides readers on the journey of identifying their purpose and developing plans & processes to help them achieve their individual success through the principles of discipline, enthusiasm, and vulnerability (or DEV).
DEV: The Book
DEV provides a platform for understanding how any creative outlet can develop into a successful career.
DEV: Classes
DEV classes provide a personally guided tour of the principles of the book alongside group feedback.
DEV: COunseling
DEV: Counseling provides a one-on-one opportunity to discuss your creative career with a DEV Mentor.
DEV: COurse
After its launch, the coming DEV Course will provide complete access to all classes and templates.
From Our Founder
Make Your Own Opportunities
Regardless of your individual artistic endeavor, this book will provide you with a foundation to focus on what's really important to you: your happiness, health, and wellbeing; establishing and developing lasting relationships; and to have the opportunity to spend more time doing what you love with measurable growth & results. Whether you take your creative career part-time or full-time, DEV: 3 Keys For Success In Your Creative Career provides a template for achieving your own work-life-play balance through Hill's personally relatable experiences as a parent, musician, and entrepreneur with a diverse range of artistic and business interests.
About the Author
The Work Continues
Daniel Warren Hill is an American Musician, Media Developer, and Entrepreneur. He is best known as the frontman for Washington DC area Alternative Rock band YellowTieGuy; owner of music news and entertainment outlet Alchemical Records; co-founder of the diverse and inclusive musician empowerment organization, Capitol Groove Collective; and Advisory Board Member of DMV Music Alliance. Inspired to show his daughters that they can be anything they want to be when they grow up, Daniel's life-long vision has been to set an example of how to achieve creative, financial, and spiritual success by tapping into the value of your own creative outlets and artistic endeavors.
Musician
Songwriter/Producer/Engineer, Guitarist/Bassist, Vocalist
MEdia Developer
Writer, Producer, Video Editor
Consulting
Branding, Marketing, Sales
Speaking
Motivating, Inspiring, Educational
Writing
Author, Journalist, Copy Writer